ChipMOS won the 2022 National Sustainable Development Awards
2022-12-14
The "National Sustainable Development Awards" organized by the National Council for Sustainable Development, Executive Yuan held the awards ceremony on December 14. ChipMOS stood out among 134 agencies and groups from all over the country, and won the honor of Sustainable Development Awards for Corporate. With the top-down strategy, the board of directors is the highest decision-maker in ChipMOS. The progress is reviewed quarterly, and the plans are promoted via the ChipMOS ESG Committee, to establish the sustainable culture and the sustainability mindsets of the employees step by step, and implement the sustainable targets in the daily business.
ChipMOS adopts the pragmatic approach for the sustainable development, and cultivates the ESG; through the specific strategic actions, the Company participates the external award selection, and CDP surveys, among other actions, to enhance whatever deficient, while referring to the overall trends for adjust the directions and plans properly, to realize sustainable operation.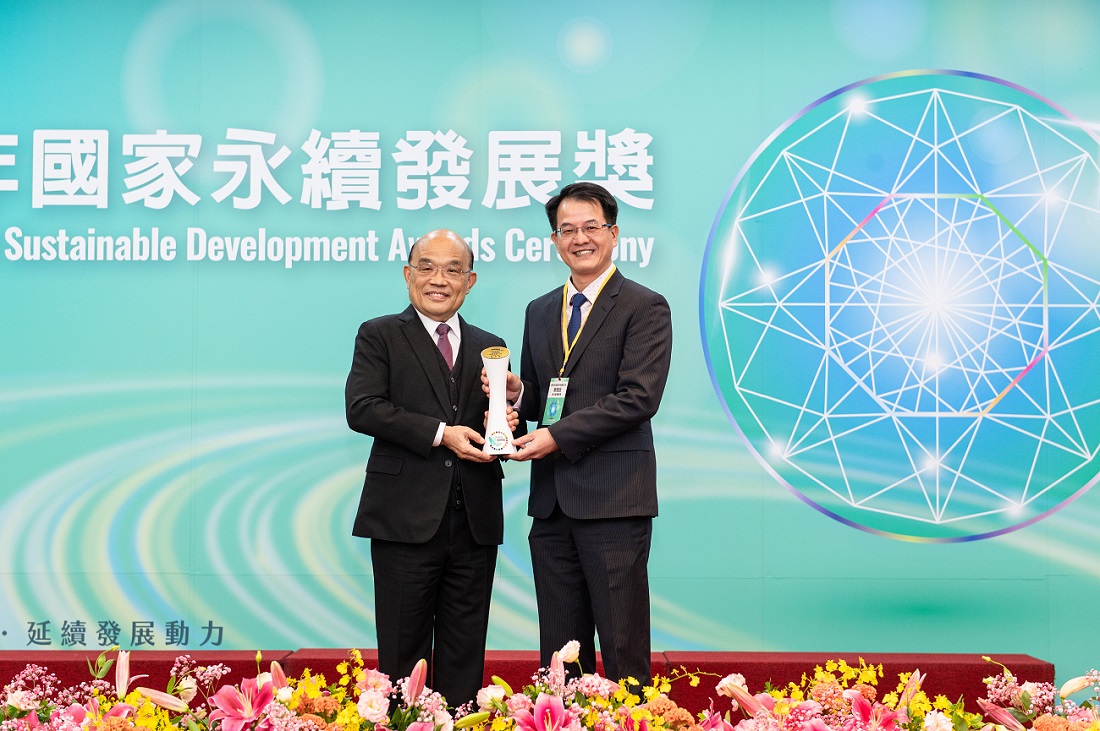 About <National Sustainable Development Awards>
The National Council for Sustainable Development, Executive Yuan started to hold the National Sustainable Development Awards since 2004, for 18 years as of now. Through the three review meetings for the primary, secondary, and final selections, the education, corporations, civic organizations, and government agencies that have made outstanding contributions to the goals of sustainable development are recognized. In 2022, 134 entities were admitted nationwide, and the fierce competition, four categories were selected with 52 award winners.