Material Topic Analysis
Procedures for Material Topic Analysis
Each of our organization undertakes immediate communication through formal and informal channels with different types of stakeholders during their day-to-day operations. In addition, various topics are collected and managed, and then discussed with members of the ESG Committee at the annual ESG seminars. To identify topics that are material to ChipMOS and to use them as an important basis for the strategies and goals to our sustainable management, we have systematically executed the three major procedures in material topic analysis: identification, analysis, and confirmation, by following the principles of GRI reporting standards (sustainability context, materiality, completeness, and stakeholder inclusiveness).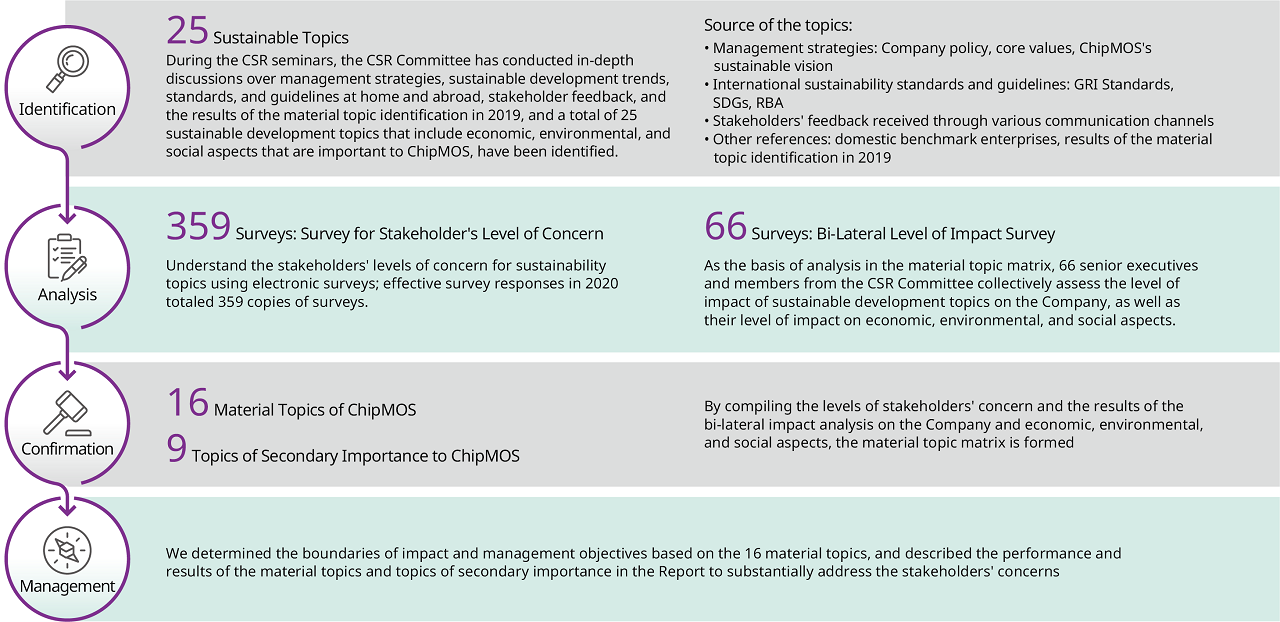 Results of Material Topic Analysis
Identification results in 2020 yielded 16 material topics, and their respective management objectives, goals, and performance and results are presented in relevant chapters in this Report.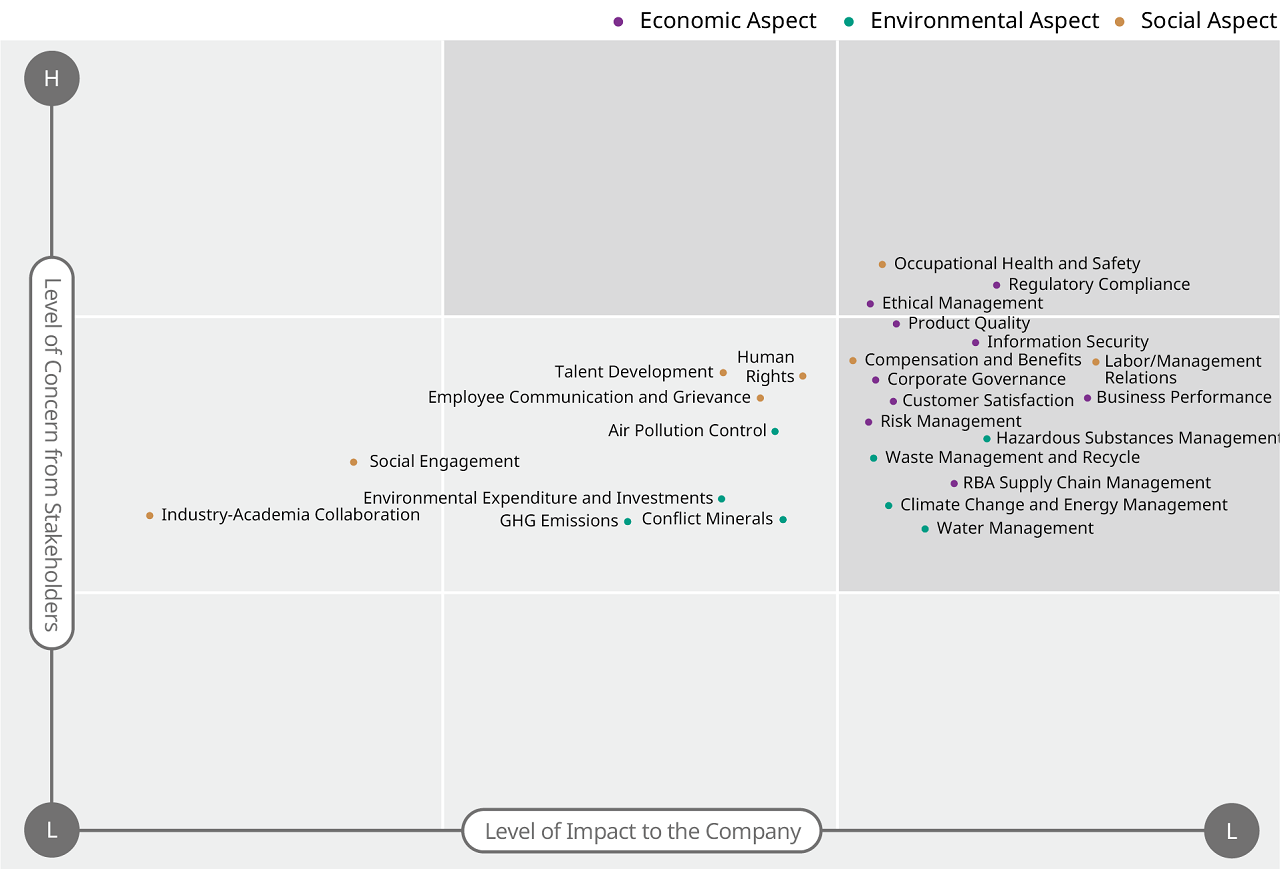 16 Material Topics

9 Topics of Secondary Importance

#

Item

#

Item

#

Item

Economic Aspect

Regulatory Compliance

Environmental Aspect

Hazardous Substances Management

Environmental Aspect

Air Pollution Control

Business Performance

Water Management

Conflict Minerals

RBA Supply Chain Management

Climate Change and Energy Management

Environmental Expenditure and Investments

Information Security

Waste Management and Recycle

GHG Emissions

Customer Satisfaction

Social Aspect

Compensation and Benefits

Social Aspect

Employee Communication and Grievance

Product Quality

Occupational Health and Safety

Human Rights

Corporate Governance

Labor/Management Relations

Talent Development

Ethical Management

Social Engagement

Risk Management

Industry-Academia Collaboration
Boundaries of the Material Topics
ChipMOS inspects the boundaries of impact of the 16 material topics from a perspective of technical services we offer (Display Driver IC, memory and mixed signal) and industry value chain.