Material Topic Analysis
Analysis Process
Individual departments of ChipMOS communicated with various stakeholders through various channels in their daily business, collected and managed various issues. Integrated and converged with ESG members at the annual ESG seminar. We comply with the GRI standards and AA1000 principles (sustainability context, materiality, integrity and stakeholder inclusion), and systematically conduct the material topics analysis process: identification, analysis, and confirmation. This was done to identify ChipMOS major themes as an important basis for the formulation of sustainability management strategies and objectives.

Analysis Results
After comprehensive consideration of the impact of the issues and the concerns of stakeholders, 10 Material Topics of ChipMOS in 2021 were determined. Due to the high concern for product quality in the communication and reply of stakeholders, the topic collection and coverage was adjusted from three the aspects of "Environment, Society and Economy" in 2020 to the four aspects of "Environment, Society, Governance and Products" in 2021.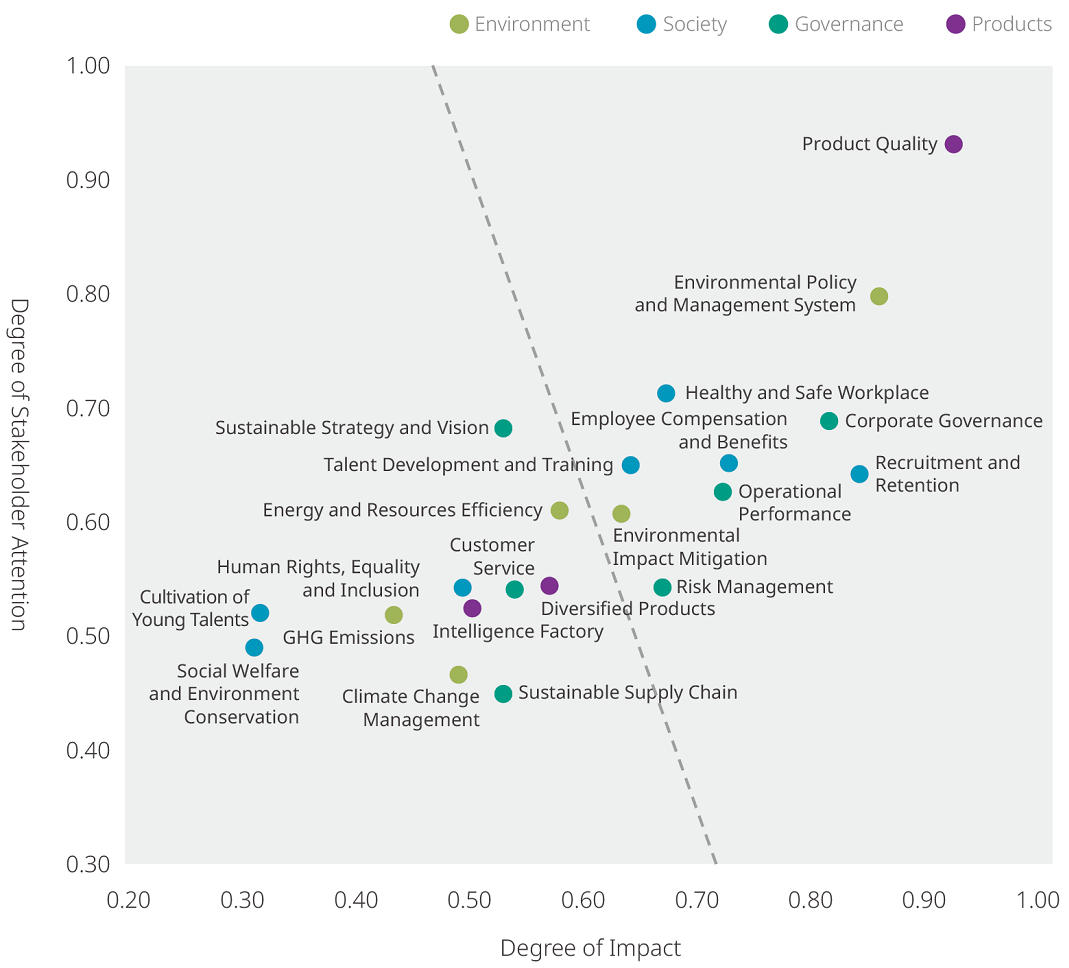 Boundary of Material Topics
ChipMOS examines the impact boundaries of 10 major issues from the perspective of technical services provided (display Driver IC, memory and mixed-signal) and the upstream and downstream value chain. The impact categories are divided into direct cause, indirect cause and business partnership.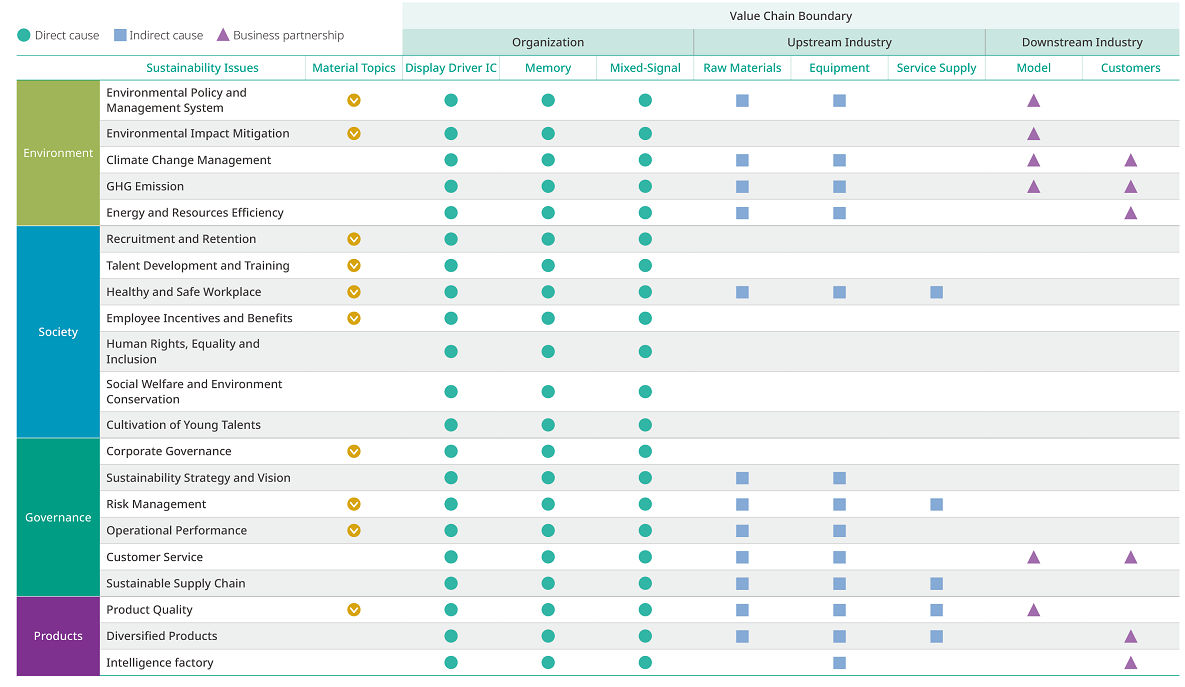 Impact Management of Material Topics
ChipMOS uses the following 7 indicators to assess the impact of Material Topics on the Company and take mitigation measures and target management.