ChipMOS was invited by MOEA to share the outcomes of Green Factory promotion
2022-11-23
To encourage the energy saving and carbon reduction of the domestic industries, the Industrial Development Bureau, MOEA has established the "Green Factory" label system since 2012; this is the 10th year of the promotion, and the "Outcome Presentation of Green Factory and Industrial Greenhouse Gas Reduction" was held on November 23, with corporates having excellent promotional performance invited to share their outcomes and experience regarding the topics like "green factory" and "greenhouse gas reduction."
ChipMOS is the first corporate in the domestic packaging and testing industry obtaining the green factory label in 2014. The key points of promoting green factory include the production and manufacturing, eco-design for product and environment, green management and social responsibility, and innovation and sustainability. Take the green production as the example, ChipMOS started from three major aspects, to increase the utilization efficiency of energies, resources, and water resources, recycle packaging materials, to move toward to the goals of zero-emission and zero waste by circulating resources.
ChipMOS will continuously promote the green production, improve the utilization of resources, actively lower the carbon and save energies, while working with the supply chain for the joint growth, moving toward low-carbon operation and sustainable operation.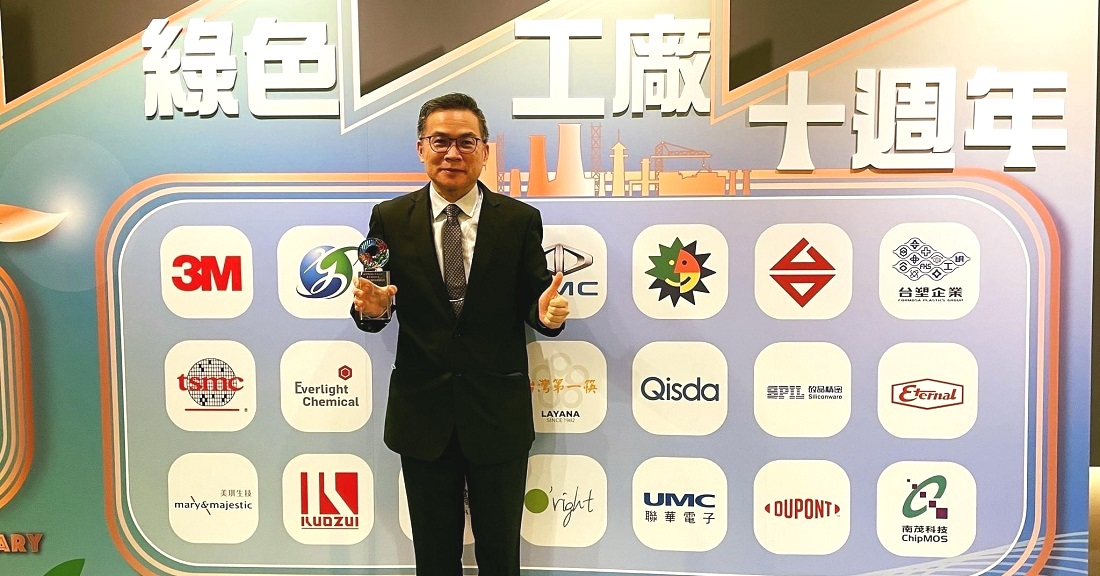 ▲Vincent Hsu, the Executive Vice President attended and received the award on behalf of the Company, as well as shared the practical experience of green factory promotion.